Protective Clothing Products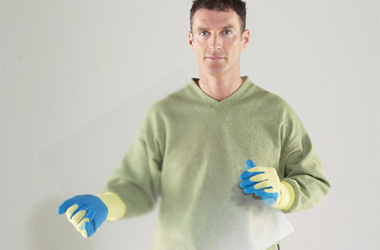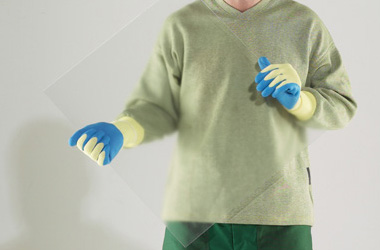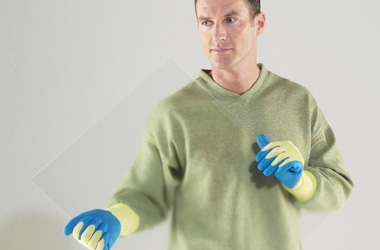 Sweatshirt
The Chieftain safety sweatshirt...an amazing EN 388: 6.2 blade cut level 5 and puncture resistance level 2.
The sweatshirt is manufactured using a specially engineered knitted fabric construction which uses Dupont Kevlar Brand fibres and other materials to give a very high level of cut resistance yet maintaining the light wieght and comfort level of this type of work garment.
The fabric is knitted in a novel sandwich construction which, coupled with the combination of yarns and technical fibres used, gives it exceptional cut and tear resistance levels along with good puncture resistance.
Chieftain™ sweatshirts are comfortable to wear, are hard wearing and machine washable and, because their cut resistant properties are inherent, they do not deteriorate with washing.
Shirts are available in natural colour (as illustrated) and in black as a special order. Style options include round or V neck. Standard sizes are small, medium, large, extra large and extra extra large. Special sizes are also available on request. Other garments are available (trousers etc.)
Chieftain sweatshirt: EN388 X 5 4 2
For more information call us on 01925 645645 or click below