Hand Protection Products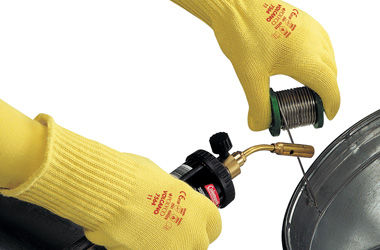 Volcano
Glove Care: To get the best service from your gloves ensure that after use all contaminant is removed.
Storage: Store in dry conditions away from direct sunlight and heat. You are advised to retain this packaging for reference.
Note: Should not be worn where there is a risk of entanglement with moving machinery.
Kevlar® is a DuPont registered trademark.

PDF Product Information
For more information call us on 01925 645645 or click below